The 2018 Carle Honors were awarded at Guastavino's in New York City. The thirteenth annual gala and fundraiser.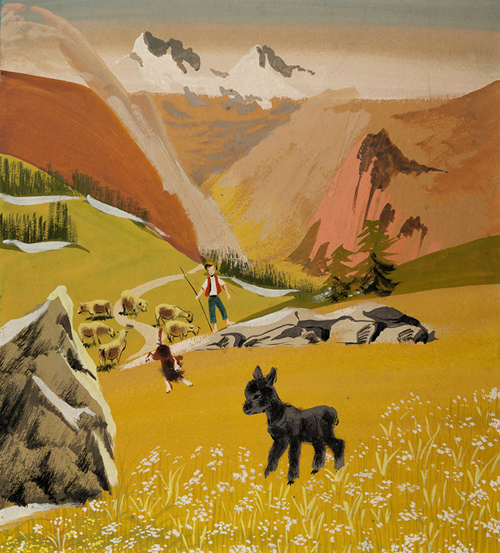 Leonard Weisgard's illustration for Little Lost Lamb by Golden MacDonald (Margaret Wise Brown)
Doubleday, Doran, and Company, 1945
Gouache on board
Donated by The Weisgard Family
Leonard Weisgard won the 1947 Caldecott Medal for The Little Island (1946) written by Margaret Wise Brown. Thanks to the generosity of his three children, a large body of his work is in The Carle's permanent collection and was featured in the exhibition Magician of the Modern: The Art of Leonard Weisgard (March 8 – June 5, 2016).
All proceeds benefit The Carle's mission to instill a love of art and reading through picture books.
"Awards were presented by Andrea Davis Pinkney. Her exemplary work has garnered her numerous accolades, including multiple Coretta Scott King Book Awards, Jane Addams Children's Literature Honor citations, the Boston Globe/Horn Book Honor medal, and many more. A successful author, she is also a successful children's book publisher and editor with titles by Allen Say, Lois Lowry, Toni Morrison, and more. "
---
The 2016 Carle Honors were awarded at Guastavino's in New York City. The eleventh annual gala and fundraiser celebrated the talented people who have played an instrumental role in making children's books a vibrant and influential art and literary form in America.
Awards were presented by Gregory Maguire, the author of three dozen books for young readers and adults and best known for his novel, Wicked. A reviewer for the Sunday New York Times Book Review, he taught at the Center for the Study of Children's Literature at Simmons College and cofounded the non-profit Children's Literature New England.
In addition to the presentation of awards, The Carle Honors gala featured The Carle Honors Art Auction, which highlighted original art donated by some of the industry's most revered artists.
Two of Leonard Weisgard's illustrations were donated to the auction.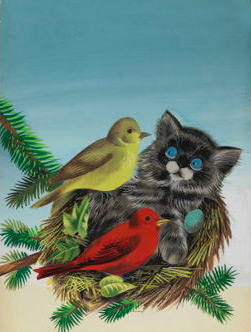 In the auction: Pussy Willow by Margaret Wise Brown [Weston Publishing Company, Inc., 1951] Gouache on illustration board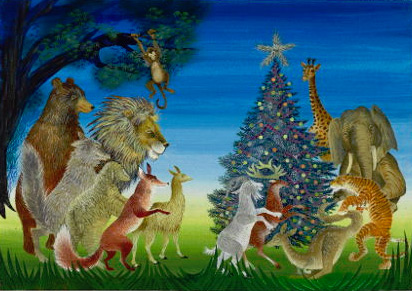 Jan Wahl, The Golden Christmas Tree, Western Publishing, 1988.